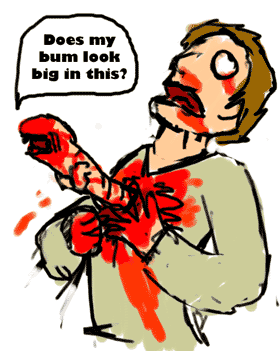 As I've recently become enamored with Warmachine and Hordes, I've decided to start up a Warmachine/Hordes blog instead of turning Spite for the Dice Gods into a confused morass of wargaming posts. Besides, it already has a heap of followers for 40k.
I'd rather save readers (ha! Right now there ARE no followers for this blog! Of course, I haven't really posted CONTENT, either, so yeah...) the trouble of picking through the articles on either system, so in my infinite generosity I've decided to start up a second blog.
So, What Factions?
Right now, I'm rounding out a collection of Cryx for Warmachine, and I've started picking up components for an Everblight army. I intend to pick up enough for a small Retribution force, just because A) the models are freakin' sweet, and B) it's not like I'll need that many of the Friggin' Sweet models to actually run a force. (Oh, Phoenix of Fiery Infantry-Clearing Flatulence...)
Current Cryx casters I'm using/working at:
epic Skarre
Terminus
Mortenebra/Deryliss
Venethrax
Planned Everblight Casters:
pLylyth
Absylonia
Eventually either Thagrosh
Perhaps Saeryn
And with that, I'm going to start generating content.